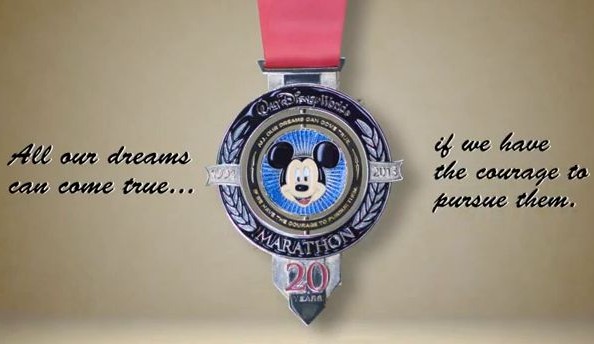 All our dreams come true if we have the courage to pursue them - Walt Disney
In the past three years (I can't believe it's been that long!) I have gotten to know so many of you amazing readers. Even more special, you have gotten to know me. You know my ups and downs, my ins and outs, my wants, my needs, my can't-live-withouts. You know my dating disasters, my triumphs, my setbacks, my heartbreaks, and my joy. You know my friends, my family, and even my cats! Today, I would like to dedicate a very special blog to a very special reader...who became an incredibly special friend.
We started out as pen pals, as I have with so many of you. What began as comments on my blog turned to messages on facebook, turned to texting and then phone calls and then notes / cards / care packages in the mail and finally, weekend trips up to her house. People thought we were crazy, like an online dating couple who agrees to get married before they've met in person! But we knew we were destined to be besties for life and I'm not afraid to tell you she's totally my evil twin!
Sara knows just about everything there is to know about me and loves me anyway. Aside from my mom, my sister Kat, and my bestie Bella, Sara is the person I run to when the shit hits the fan (as often happens in my love life.) She scooped me up off the sidewalk when I was devastated by Hurricane Kit. She baked me cake bites, got me drunk, and took me to sing country karaoke at a dive bar in Rhode Island one Wednesday night, just to recover from the loneliness. She texts me at all hours of the day with photos of her kids, her cakes, even her running times. She's a happily married mother of three tiny children and frankly, I don't know how she does it.
Sara quite literally runs on Dunkin.
She shares my obsession for all things Disney, chocolate, and afternoon tea. She doesn't judge me when I fall asleep with a box of Thin Mints instead of a man. She knows that dark place in my heart where I worry that I'll never be a wife or a mother, occasionally soothing my fears away with girl talk and gossip, but more often than not, smacking some sense into me with a much needed reality check. Sara would take a baseball bat to the knees of anyone who hurt my feelings. She will go 50 Shades of Crazy on any person who dares mess with her babies. She's the kind of friend you want in your corner, the one who will fight for you, support you, encourage you, and love you until the end of time.
Basically, we're soul mates.
I still find it hard to believe that Sara and I met because she married the first man I ever loved. He unwittingly brought us together and is still terrified of the two of us in the same room. (The first time he saw us snuggled on the couch, eating mint chip ice cream and watching Dancing With the Stars, he called us the Axis of Evil and promptly walked out of the room!) We look like polar opposites with my baby blond hair and big blue eyes, tall and chubby and pale as a vampire in sunlight. She is equally tall but has jet black hair, often with a pink streak through it, a lithe runner's body and full sleeve of tattoos. Sara is a bad ass version of me and I cannot help but envy her unapologetic sense of fierceness, love and loyalty.
Through this blog, we became friends, and through this blog, I hope to repay her kindness and generosity.
Sara and her husband Ben have a dream. They've been training for weeks, months, years to run a marathon together. I tease her that the only way I would ever run is if I was being chased...through the woods...at night...by a monster...with a knife...on fire! She felt the same way, but a 5K, 10K, and half marathon later, she wakes up at the crack of dawn every single morning to train for the full 26.2 mile race. She's gotten her friends into running. She's gotten her husband into running. She's even gotten her 7 year old son to run the Color Race with her
and he loved it!!!
Sara is an inspiration to so many people and now her dream is to run the Disney World marathon in January 2013. With three kids, a husband, a home, and the worst economy in the history of our lifetimes, they cannot afford the plane tickets down to Florida. They're budget crunching this trip by forgoing hotel rooms and sleeping on couches at friend's homes. They've got family lined up to watch the little ones for the weekend, and they've already registered for the race, but they need a little help getting to the start line. In three years, I have never asked you amazing readers for a dime, let alone a dollar, and I still wouldn't ask, but this isn't for me. This is for the girl who reads and comments on
every single blog
I write. She has supported me, nudged me, comforted and consoled me the whole way. If it wasn't for her being one of my very first fans, I can't even say for certain if I would've kept going with this project. She and so many of you reading this are the reason I write at all. I know you're out there. I know you have the biggest, best hearts on the planet. I know you all struggle with your own personal situations and I'm asking that you take the time to focus on making someone else's dreams come true, just for today. It takes 5 minutes and $5, $10, $20 to push her a little closer to the finish line.
Sara has committed herself to helping me run towards my dreams with arms wide open. Won't you please join me in making her wish come true? Let's send her and Ben down to Disney and watch them MAKE MAGIC HAPPEN!
Making Marathon Magic
A thousand thank you's!!
Love and Hugs, Kim